It's much easier to destroy than to build. I can destroy not just one £30,000 car, but all the £30,000 cars in a car park, with a little planning and maybe a few hundred expenditure. And I could do a decent job of destroying a car with only £20.

Nothing in his pockets but knives and lint.
Same with houses—fire for example is a very effective tool per-effort for ruining lives. Four skinny pirates with a modicum of guns & ammo can hijack a vessel that cost $10 million or $100 million to build.
Despite it being so easy to destroy, where I live things are quite peaceful. Nobody slashes all the tyres in a car park, for example. Why? Economic theory says that when the cost of something goes down we'll see more of it. Shouldn't this be true as well for the destruction of other peoples' lives & property?
Chances of US Blacks, Hispanics, Poor, Women, Men, Whites, Rich to reach the middle class by middle age.
 by Isabel Sawhill, Scott Winship, and Kerry Searle Grannis
SWG define the US middle class as 3 times the poverty level. That's
at least $35 000 

/ year for a single person

or at least $71 000 

/ year for a family of four

(multiple family members can work toward that)

.
Middle age they take to begin at 40.
You can also see the 40% who do not make it to the middle class in Catherine Mulbrandon's picture:
SWG find "rungs" on the ladder to prosperity, such that within their dataset,
achieving today's rung increases the odds of achieving tomorrow's rung,
and failing to achieve today's rung decreases the odds of achieving tomorrow's rung.
(The weakest link is from basic reading & maths skills + social & emotional skills → to high school graduation + non-criminality. The strongest link is from acceptable pre-reading & pre-maths + school-appropriate behaviour → to basic reading & maths + social-emotional skills.)
That is a Markov or AR(1) at each step, but changing 2×2 matrices (pass-through probabilities) each time.
The poor outcomes for low-birthweight black poor youths are then understood, within the paper, as the composite effect of passing through the several gates.
For example low birth weight, poor parents of the wrong race starts the child off in the disadvantaged category. 40% of those are off track when school starts. Then 55% of (not just the 0-disadvantaged ∩ 1-disadvantaged, but all of the) stage-1-disadvantaged continue to advance to the next stage on the losing track.
In this way the eventual low success-rate of the adults from poor families is seen as the product of a succession of gates.
In matrix terms each 2×2 matrix "shuffles beads from gate to gate". For example the first matrix is
and the product (composite) of the first two is this matrix product:
In the product matrix the red entry is the fraction of babies born disadvantaged (0-loser) who end up 2-disadvantaged after 2 matrices M₁bull;M₂ have been applied—entering middle childhood.
If you wanted to compute the overall numbers from the bar chart at the top you would need also a starting vector X₀ saying how many babies start off already at a disadvantage. (The fraction who don't start off disadvanaged is not a free parameter.)
(Source: brookings.edu)
hi-res
I had a Managing Director tell me years ago … that the best strategy to succeed in investment banking was to keep your seat. Success would come, and success would go, but you could never enjoy the fruits of good luck or a heated market if you weren't in a position where you could get paid. Young and naïve as I was, I remember finding this advice rather cynical and dispiriting. Surely you kept your seat and made lots of money for your firm because you were really good, because clients respected and trusted you, because you gave them great advice. Because you were better than anybody else. This was stupid on my part. He was right.

Nobody is indispensable in my industry. Nobody. Ever. For every hotshot trader or investment banker glorying in her run of luck and outsized compensation, there are twenty waiting in the wings who could do just as good a job. And a hundred who would be willing to work for half pay to prove they could do so too.

I've said it a billion times: in investment banking or sales and trading, you're only as good as your last deal or your last trade. And your last deal or your last trade had much more to do with you being in the right place at the right time—being in the right seat—than with your charm, skill, or intelligence. And none of us know when the right deal is going to hit.

…

[T]here is nothing about your charm or intelligence that will distinguish you from the line of a hundred identical eager valedictorians waiting outside our hiring office. If anything, they're probably hungrier and more naïve (hence more malleable) than you. Intelligence is table stakes.
A rock pile ceases to be a rock pile the moment a single man contemplates it, bearing within him the image of a cathedral.
Antoine de Saint-Exupéry
The essential prerequisite for finding the answer to a question is the desire to find it.
You know what I notice when I watch street performers?
Besides the feats of superb human achievement, I mean.
I notice the way they handle crowds. The way they maximise their take for the same performance.
The first principle it seems like they've learned is that a crowd attracts a crowd. If you can tell jokes or tease audience members or otherwise keep people drawn in and interested long enough to stand around and see what's about to happen (see Ramit Sethi's "dark secrets of long text" or "weight loss — just one more tip") then more people will want to see "What's everybody looking at? That must be interesting."


Of course, the larger the crowd, the larger the payoff—regardless of the skill or entertainment value of the performance per se.

The second principle it seems they do is to make the audience value the trick. If you're going to ride a 10-foot unicycle and juggle torches at the same time,

you don't just hop up and do it. You first pretend like it's really hard for you to do some smaller trick, like riding a 4-foot unicycle.

After the audience has seen you struggle to get on and ride about, then they've realised how difficult it would be for them to do even the easiest version of unicyclery. Then you let on that you were just kidding and start doing some fancy tricks on the 4-foot unicycle, showing how smooth you are at it. A slow build until the final big trick—probably related to Kahneman's findings on pain rememberance—will leave the audience with a better rememberance of the act and greater willingness to pay.
Draw attention to yourself.



Obviously. No one's going to pay you any heed if you're just being normal.
Ask for the money. 

Actually demand that people give you money. Make them admit this was pretty f***ing fantastic and they should, in fact, give you a few quid each. Don't let people sneak off or if they do then publicly shame them. If you can make a "chute" where people exit in single file through just one way-out and it passes by the donation hat—or if you can put donation hats or smiling collection agents at every one of the finite exits—again you'll increase your take, for the exact same performance.

The economics of this part aren't hard to understand: people have just received something for free and they may be able to excuse themselves for getting an eyeful without reaching into the pocket.

Not only do these successful street performers really have their economics down, they undermine the frequently repeated business advice or economic viewpoints "Work hard and you will succeed".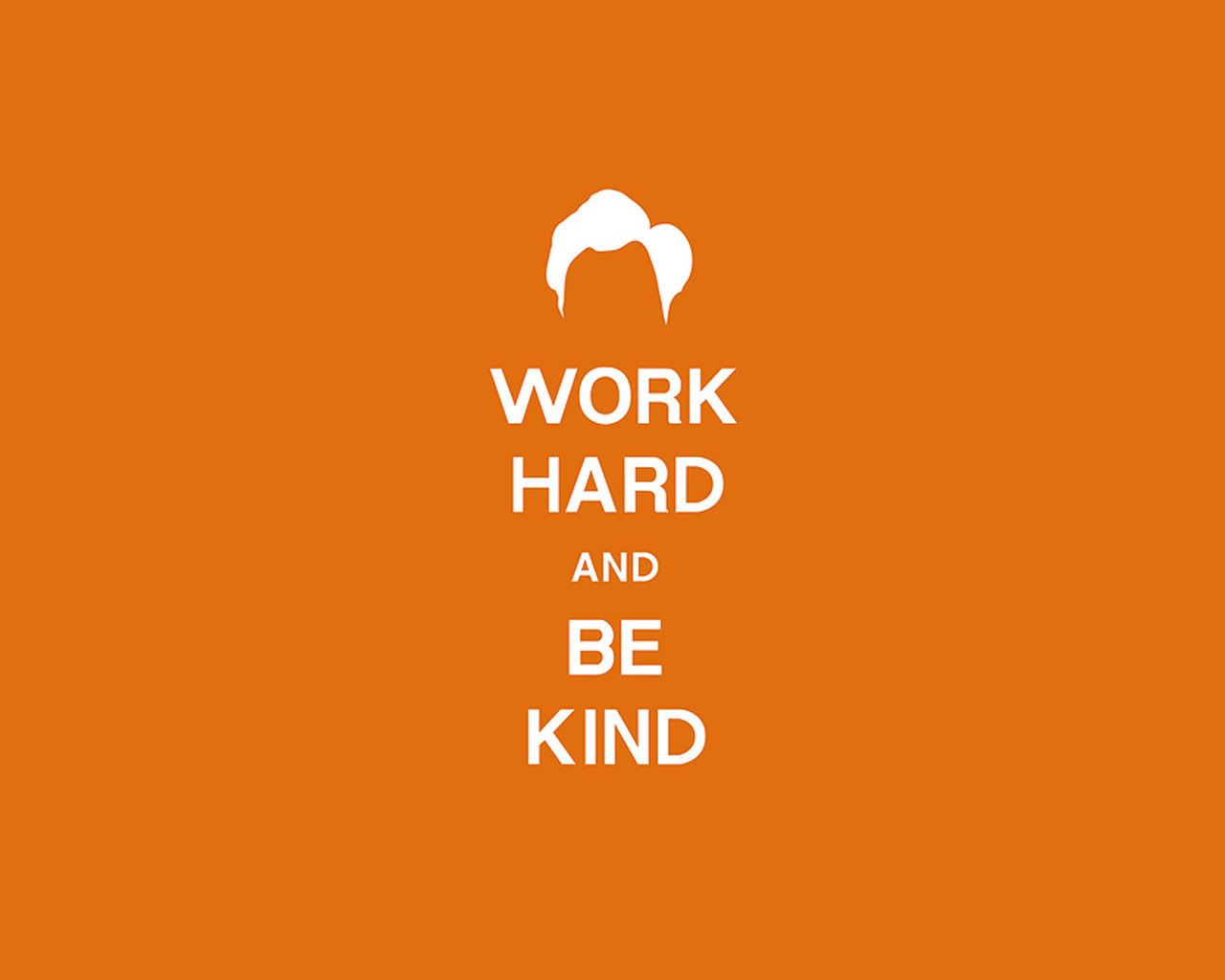 According to this professional you need to be wily to survive in the real world (3:30), to keep your head above water (5:50):
We can measure the success of these street performers by their paycheques and we can measure their hard work by the fact that they perform impossibly hard feats.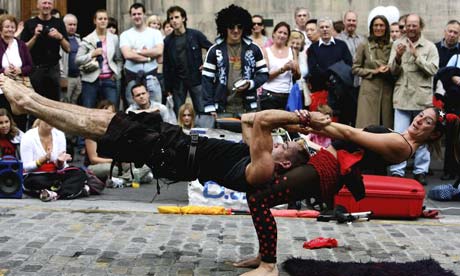 Talent doesn't sell itself. Skill doesn't sell itself. Value doesn't sell itself. Beauty sometimes sells it self, but not for the maximum profit that could be achieved by branding it well or tying it to something else that's being sold.
That's why when people equate hard work with money, I don't see it.
#CollegeMajors4Liberals Class Warfare - syllabus includes denigration of hard-working rich people and lionizing of lazy takers.

— Ryan Patrick (@Amabonovella)
You could easily do all of the training to
ride a 10-foot unicycle
swallow fire
contort yourself into a pretzel
trick people with legerdemain and psychological distraction
and never make any money from it.
Some people create a lot of value without receiving a reward.
And some people receive a lot of reward without creating value.
Some people realise that becoming the CEO of a $30B company doesn't actually require a technical college degree; it requires doing a lot of other stuff, trust in background being necessary but the background itself not being necessary.
We could argue philosophically about the definition of "value" and of "work", but the street performers make it clear that you can do something really hard, be excellent at it, and make drastically more or less money—not based on your talent or skill, but based on your ability to extract dinero from a situation.
Most advice for young people is so terrible it makes me want to throw heavy objects at the adviser. Like
do what you love,

buy a lot of education,

work hard & be kind, and good things will happen to you,

"your job in life is to _____________",
marry someone smarter than you are (this is literally impossible advice to follow unless you're advising only one of the spouses)
"just be yourself",
and many other consejos by successful people who lazily bridge between their personal road to success and what they're telling to an indistinct "you". They actually mean "I think I worked hard and I think I was kind and that's why I think I deserve the good things that happened to me", rather than "I know enough about you to advise you and this advice actually fits you".
But the founder of Wikipedia has chosen advice related to (a) making money and (b) other people trying to get you to give it to them. Maybe it's his experience with diverse Wikipedians that helps him think outside the rich-person bubble?
In my experience, costs are easier to control than revenues.
Wales' advice to young people is also similar to advice my great-grandfather gave to my grandfather about work and money.
And it's similar to my favourite equation from economics, which I summarise as:
I know many of you tumblr readers are young and some of you are interested in hearing advice from older people. If you read Wales', let me know what you think?