OK, not every day. But whenever I shop for packaged retail goods like a coffee or in the grocers.
The Pythagorean theorem demonstrates that a slightly larger circle has twice as much area as a slightly smaller circle.
(Since the diagonal of that square is √2 long relative to the "1" of the interior radius=leg of the right triangle. So the outer radius=hypotenuse=√2, and √2 squared is 2.)
And some of us know from Volume Integrals in calculus class that a cylinder's volume = circle area × height — and something like a sausage with a fat middle, or a cup with a wider mouth than base, can be thought of as a "stack" of circle areas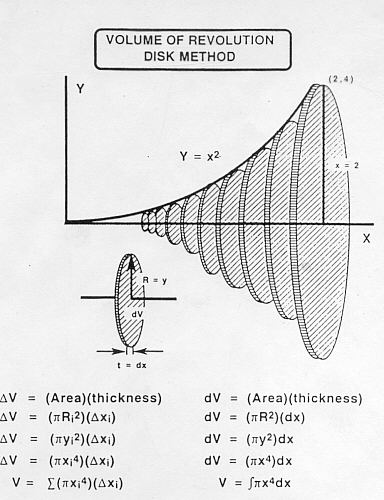 or in the case of a tapered glass, a "rectangle minus triangle" (when the circle is collapsed so just looking at base-versus-height "camera straight ahead on the table" view).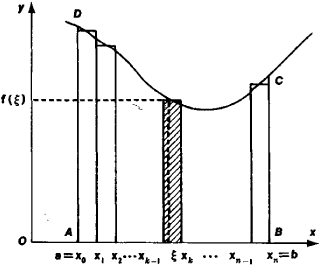 The shell-or-washer-method volume integral lessons were, I think, supposed to teach about symbolic manipulation, but I got a sense of what shapes turn out to be big or small volume as well.
By integrating dheight sized slices of circles that make up a larger 3-D shape, I can apply the inverse-square lesson of the Pythagorean theorem to how real-life "cylinders" or "cylinder-like things" will compare in volume.
A regulation Ultimate Frisbee can hold 6 beers. (It's flat/short, but really wide)


The "large" size may not look much bigger but its volume can in fact be.

Starbucks keeps the base of their Large cups small, I think, to make the large size look noticeably larger (since we apparently perceive the height difference better than the circle difference). (Maybe also so they fit in cup holders in cars.)
16 pages for non-brainiacs on the Hopf fibration by David Lyons
mapping from S³→S²
ƒ(a,b,c,d) = (a²+b²−c²−d²,,)
in general a linear transformation in 3-D requires 9 parameters (3×3 matrix — see general linear group)
but a rotation only requires ≤4 parameter
mapping from S³→S²
ƒ[a,b,c,d] = [a²+b²−c²−d²,2(ad+bc),2(bd−ac)]
but a rotation only requires ≤4 parameters
understanding maps from high-dimensional spheres to low-dimensional spheres is a Hard Problem
Gimbal lock, composition of rotation maps




to get the general three-angle rotation group

but this is ugly and wrong—not because there are too many trig words, but because if you play around with it enough you'll see that—just like the North Pole and South Pole have redundant longitude coordinates—various combinations of [phi;,theta;,psi;] can overlap each other or even get caught in a Gimbal Lock.






Monotone and antitone functions
(not over ℝ just the domain you see = 0<x<1⊂ℝ)
These are examples of invertible functions.
(Source: talizmatik)
hi-res